Welcome to
Kully Chaha Native Stone
Kully Chaha Native Stone quarries "Cameron Stone" and is a well-established stone quarry and cut stone fabricator with over twenty years of experience working with successful stone distributors across the U.S.
From the beginning Kully Chaha has emphasized quality standards and procedures that would enhance our customer service. We think that our customer service is second to none, because we stress that our customers be dealt with in a friendly, professional, honest and courteous manner. Much time and effort is spent to provide attention to detail such as accurate, reliable and timely deliveries.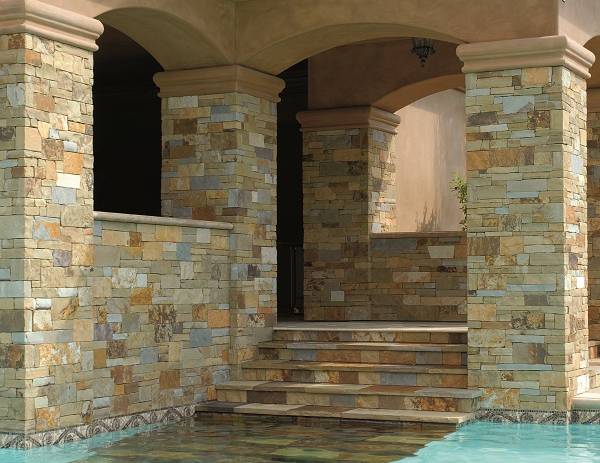 Kully Chaha is the exclusive supplier of the beautiful multi-blend "Cameron Stone". Whether it is wall stone, patio, stone pavers, flooring, wall cap, thin veneer, ashlar patterns or other dimension stone, Cameron Stone will add a unique appearance to your home and/or landscape project.
Our distributors, working with designers, masonry and landscape contractors have installed our stone in neighborhoods just like yours.
Feel free to call us direct should you seek to know the location of the nearest distributor to your location or have questions concerning your choice of stone, its suitability, color, texture or history of use.